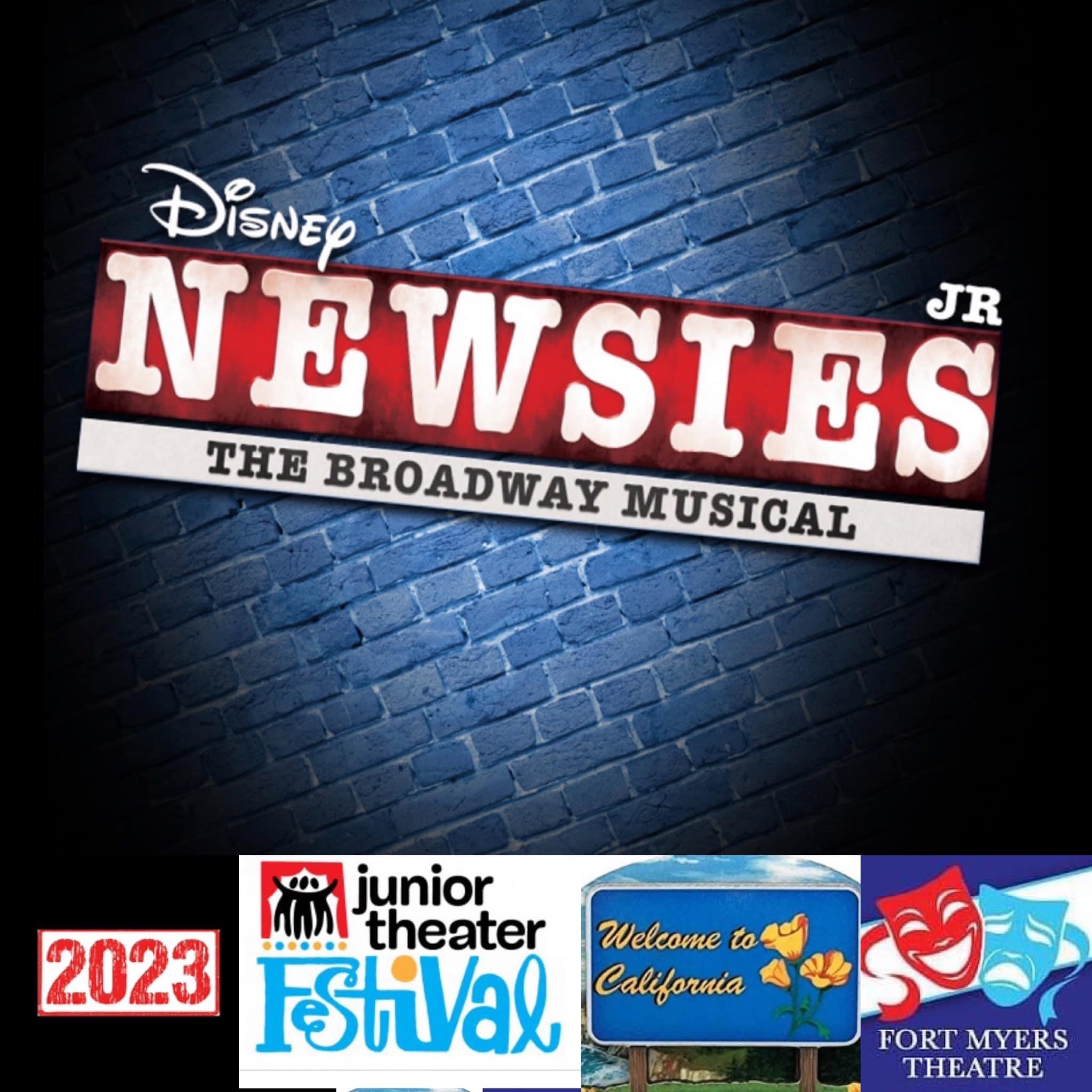 JTF California Auditions | Newsies Jr 
Ages: 5th Grade – High School
When: July 30th 11am – 1pm
Where: Fort Myers Theatre | 16120 San Carlos Blvd #5 | Fort Myers
What: Sing 30 seconds of any song of your choice. The audition will last two hours. Please dress ready to dance.
Festival information
Directed by Michelle Kuntze, Choreographed by Megan Leonard, Vocal Direction by Joey Giangreco
When: February 17th – February 19th
Where: Sacramento, California
What: Students will perform a selection of Newsies Jr. for Broadway professionals. Broadway professionals and master teachers from across the globe offer interactive workshops in all aspects of musical theatre performance. Groups will rotate around THREE separate workshops, each focusing on one of the core skills; acting, singing and dancing.  During adjudications, 2 students will be selected as All Stars. All Stars will participate in an exclusive workshop and will rehearse and perform a featured number at the Awards Ceremony on the main stage. Other amazing things at the festival include the tech Olympics, Awards Ceremony, New Works Showcase, special performances, surprise guests and fun, fun, FUN!
We will meet Thursday & Saturday starting in October – February. Optional fundraising opportunities will be available once cast.
Cost: $600 per student plus airfare, hotels, transportation and meals. We will be providing hotel / transportation packages after we cast the team.
JTF California Audition Form 2023