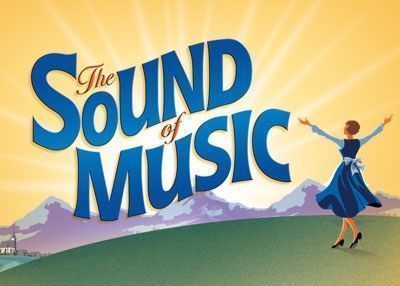 The Sound of Music
Directors:
Directed & Choreographed by Michelle Kuntze
Vocal Direction by Lisa Clark
Audition:
September 10th – 9:00am – 12:00pm – Under 18 | 12:30 – 3:30 pm – Adult
Under 18 does not need to prepare anything unless you're auditioning for the role of Liesl, then please prepare Liesl's singing part on 16 Going On 17
Adults, please prepare 45-60 seconds of a song in the style of Rodgers and Hammerstein for your audition.
Most roles will be double cast
THE STORY:
The final collaboration between Rodgers & Hammerstein was destined to become the world's most beloved musical. Featuring a trove of cherished songs, including "Climb Ev'ry Mountain," "My Favorite Things," "Do Re Mi," "Sixteen Going on Seventeen" and the title number, The Sound of Music won the hearts of audiences worldwide, earning five Tony Awards and five Oscars. The inspirational story, based on the memoir of Maria Augusta Trapp, follows an ebullient postulate who serves as governess to the seven children of the imperious Captain von Trapp, bringing music and joy to the household. But as the forces of Nazism take hold of Austria, Maria and the entire von Trapp family must make a moral decision.
Rehearsals:
September – November 
Wednesday 6pm – 9pm – Adult  (Call as needed)
Sunday 1pm – 4pm – Under 18 Actors
Sunday 4pm – 6pm – Nuns
Schedule is subject to change
Performances:
December 10th 2:00pm & 7:00pm
December 17th 2:00pm & 7:00pm
Potentially performing in another venue (TBA)
January 6th – 15th, 2023
Availability for these performances will not impact casting.